Bridlespur Horse Shows
Welcome to our new Bridlespur Horse Show web page.
Bridlespur Society Horse Show Information
Saddlebreds, Arabians, Morgans, and Ponies
April 6-9, 2022
at the National Equestrian Center in Lake St. Louis, MO. Located at 6880 Lake Saint Louis Blvd Lake Saint Louis, MO 63367.
Submit your entries online at horseshowsonline.com
Bridlespur Hunter Jumper Show
June 17-19, 2022
Happenstance Farm
30296 North Stracks Church Road
Wright City, MO, 63390

---
Brief History of the Bridlespur Horse Show
The Bridlespur Hunt has hosted an annual horse show since the 1930's when it was a common site to have saddle horses and Hackneys competing with the hunters and jumpers. Over the years, like most shows, the breeds separated and Bridlespur became an exclusively hunter/jumper show. For years it remained the premier event of the St. Louis horsey set, and as late as the 1980's, the August Busch stable competed with the multi-titled Stocking Stuffer. In 2011, because of one board member who also has Saddlebreds, it was proposed that the Bridlespur Horse Show again include classes for saddle horses much like Devon or Germantown. Instead, the entire show was turned over to Saddlebreds and Hackneys and became the new Bridlespur Horse Show.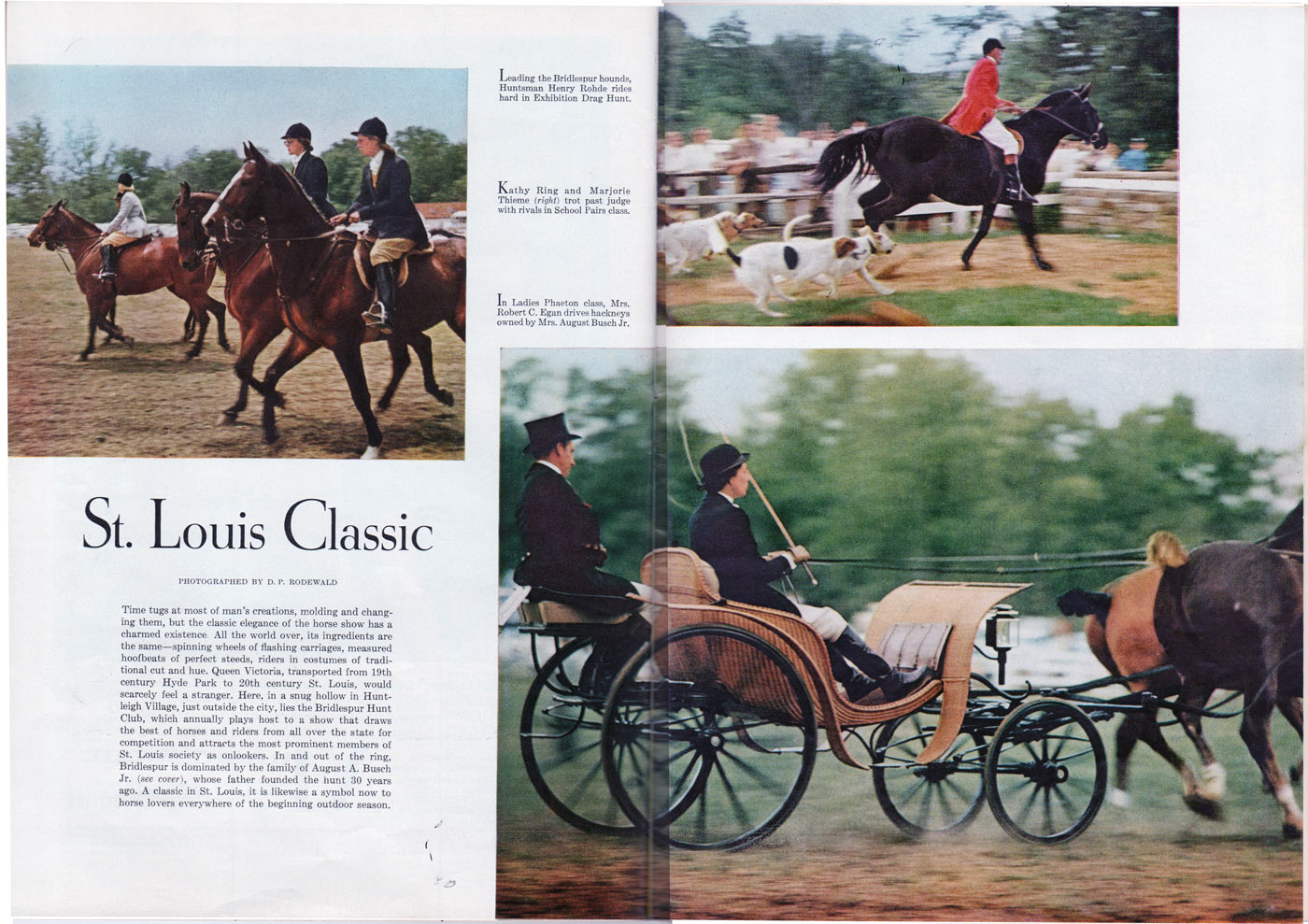 ---